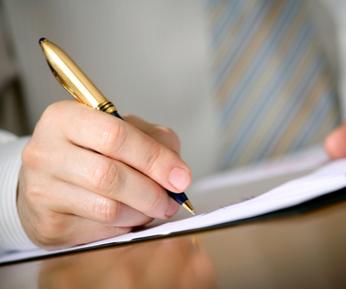 FAQ
What is VAT?
Value Added Tax (VAT) is a consumption tax levied on goods and services in many countries around the world. The national tax systems of Europe, Canada, Japan and Australia allow for a refund of VAT to most non-resident business entities worldwide. For VAT not related to travel and entertainment, registration for VAT may be required in order to get a refund, and in some cases registration must be completed prior to the business transaction.
What are the VAT rates?
What items are eligible for a VAT refund?
Typical Recoverable Expenses are:
Travel Expenses

Hotels
Car Rentals
Meals
Telephone Charges

Meeting Expenses

Seminars
Conferences
Training
Trade Shows
Product Launches

Professional Fees

Legal
Accounting/Tax
Marketing/Advertising
Investor Relations
Business Consulting

Inter-company Charges

Management Fees
Shared Service Charges
IT/Telecommunications
Technical/R&D
Training

Many Others like:

Relocations
Services for Expats
Warranty Services
Parts/Tooling Works
Installations
Private Aviation Charge
How do the VAT refund procedures work?
Most companies that incur the VAT are entitled to apply for a refund. A claim has to be filed with the local tax authorities, usually in the local language. The original invoices must be submitted with the claim, including signed refund forms. The tax authorities will process the claim, and grant the refund.
Our Expense Reports are scanned and we no longer keep the originals. Can we still file for VAT refun
It is required that the original invoices, such as hotel and car rental invoices, are submitted with the VAT refund claim. If your company does not require its travelers to send in the originals with their T&E expense reports, you need to change the instructions so that the international travelers must submit original invoices.
How can we know how much VAT refund our company may be able to claim?
Estimates of the VAT refund potential can be done and Universal VAT Services can provide your company with a free estimate.
Import VAT: Federal Express charged VAT to our company. Can we claim it back?
VAT and import fees charged by a carrier, such as FedEx and UPS, can sometimes be claimed back. Often, it will be necessary to change document preparation routines for how to fill out the export documents before the shipments are made. Contact Universal VAT Services for assistance.
Why should we use Universal VAT Service to reclaim VAT?
The VAT refund rules are very complex and vary from country to country. The local tax authorities sometimes require that the application and the communication are done in their own language. By acting as your single-source VAT services provider, Universal VAT Services makes it convenient for your firm to collect its refunds. We communicate with the local tax authorities, and we understand and have experience with their unique requirements and rules. Universal VAT Services has the necessary knowledge, processes and procedures to expedite your claims for prompt returns and maximized payment. We can also assist with efficiently structuring your organization's financial and operational processes for on-going VAT refunds and management.