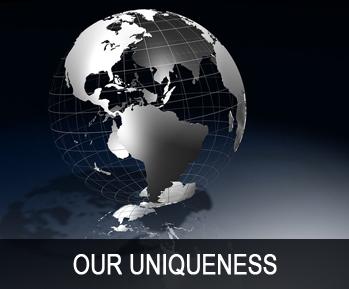 At UVS, we have several unique features that place us at the front of the line in the VAT reclaim industry. At the heart of our unique offerings is strategic reporting that offers full transparency and takes away the guess-work for our clients. With UVS, you always know exactly what is going on with your claim!
24/7 State-Of-The Art Online Report:
Our highly acclaimed online status report gives you a complete picture, claim by claim. This report also gives you a scorecard on our performance on a claim by claim basis. It is easy to understand, with 24/7 access anywhere, anytime. This online report gives you full accountability and transparency.
You can check a sample online report

Monthly invoice tracking summary for Platinum Level customers:
Our monthly tracking spreadsheet was designed in consultation with the Sales and Use Tax Director of one of our multinational accounts. The Spreadsheet is designed to show the tracking and flow once it is in our possession.

This spreadsheet provides the value of all VAT invoices in our possession (prior to submittal) on a country by country basis.

Offshore Low Cost Processing in India:
We are the only North American based VAT Vendor with a full service processing center in India. We are considered successful price warriors and are changing the nature of competition by employing several tactics:
Focusing on limited business segments
Delivering the basic product more efficiently than the competition
Backing a low fee structure with super efficient operations
We have been able to offer a lower fee structure than the giants in our industry by harnessing the forces of globalization, technological innovation, using a pool of qualified college graduates, and maintaining a tight control on our overhead.
Membership:
Founding member of the Europe based International VAT Association (IVA); and formal training in VAT laws and procedures by PriceWaterhouseCoopers not only makes us unique, but also the most qualified VAT Recovery Vendor in the Western Hemisphere.
Our Diverse Team:
Our diverse team of associates, tax experts, and off shore processing center staff constitutes a unique blend of people from various nations and ethnic backgrounds.

Our diverse team here at UVS is a great fit for any global business product dealing with cross cultures and national frontier boundaries.

Our highly motivated team enables us to be the number one solution provider for VAT recovery!
To know more about becoming an agent click here to send us an email. Our team will contact you with more information.